Owners: Cintia Espinosa & Ron Fresquez
Ron & I met in 2011 at Playa del Carmen, Mexico, & married a couple of years later. Ron originally from California & me (from Mexico City) decided to move to San Antonio, Texas and absolutely love it here! Texas has adopted us and we consider ourselves Texans at heart.
We love outdoor life and this is what drives us to "Create your Yard of Dreams", always putting ourselves in your position and thinking long term what will work better in your yard for your family's needs.

Cintia: I am originally from Mexico City & I take care of managing the business, estimates, invoices, designs, webpage, emails, customer service, etc.
Ron: Is the expert in landscaping and masonry work, has been in the business for over 24 years. He learned his skills from his dad Ernie, who pretty much taught him how to do just about everything. And was a water smart contractor in Nevada.
CONTACT US:
Telephone Number: 210 995 0588                     Address:                PoBox 65092
                            TX, 78265-5092
Email: This email address is being protected from spambots. You need JavaScript enabled to view it.

Facebook Page: https://www.facebook.com/TexasTotalLandscape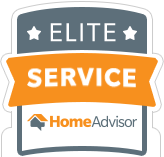 REFERRALS:
HOMEADVISOR: We have over 20 reviews here
You can check some of our reviews & awards in our Home Advisor profile:
http://www.homeadvisor.com/rated.TexasTotalLandscape.36557685.html
YELP: We have 2 reviews
https://www.yelp.com/biz/texas-total-landscape-san-antonio-2
Texas Total Landscape on Yelp
ANGIE'S LIST: We have 1 review here
https://office.angieslist.com/store/15788043/about
WE DO FREE ESTIMATES!!!
Fill our contact form, CALL US, EMAIL US, OR TEXT US, and we will get back to you as soon as possible to schedule that FREE ESTIMATE !!