Owners: Cintia Espinosa & Ron Fresquez
Ron & I met in 2011 at Playa del Carmen, Mexico, & married a couple of years later. Ron originally from California & me (from Mexico City) decided to move to San Antonio, Texas and absolutely love it here! Texas has adopted us and we consider ourselves Texans at heart.
We love outdoor life and this is what drives us to "Create your Yard of Dreams", always putting ourselves in your position and thinking long term what will work better in your yard for your family's needs.

Cintia: I am originally from Mexico City & I take care of managing the business, estimates, invoices, designs, webpage, emails, customer service, etc.
Ron: Is the expert in landscaping and masonry work, has been in the business for over 24 years. He learned his skills from his dad Ernie, who pretty much taught him how to do just about everything. And was a water smart contractor in Nevada.
CONTACT US:
Telephone Number: 210 995 0588                     Address:                PoBox 65092
                            TX, 78265-5092
Email: This email address is being protected from spambots. You need JavaScript enabled to view it.

Facebook Page: https://www.facebook.com/TexasTotalLandscape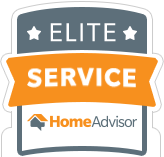 REFERRALS:
You can check some of our reviews & awards in our Home Advisor profile:
http://www.homeadvisor.com/rated.TexasTotalLandscape.36557685.html
Call us or contact us TODAY for a free estimate!!
And if you are part of Angie's List check out our Reviews there too:
"Extensive work was done in the yard to deal with a drainage problem: grading, shrub and debris removal, retaining wall installation, laying sod and hardscape, tree trimming and installing a drain box. Everything went well: the work was done quickly and professionally and I was very pleased with the service" Sharon L
"Went well. He did everything he said he was going to do. He was on time and the follow up was a bonus. We will be using his services again soon." John V.
"The provider did exactly what he said he was going to do" School of Excellence
"Stained and sealed rails and deck and completely landscaped our back yard and part of our front yard. Everything went great! Ron is very experienced and made some excellent recommendations. Recommended real nice planters for a section of our front yard in front of the porch. He recommended painting the concrete porch/slab in the front and around the sides to match the color of our siding and garage door. He also treated the grass and got it growing much better than it was. Since I am a minimalist when it comes to yard work, he recommended chat around the outer perimeter of our backyard. In the middle section of yard he put in sod so the dog would have a nice soft area to play in. Sealed and stained the deck and rails. Texas Total Landscape was responsive and came out to our house right away to see the house. The price was reasonable and actually much less than I expected. Throughout the project Ron kept me up to date and advised of any recommendations or additional costs. About a month later we had them come back and install sprinklers in the front and back. Ron set it up with a timer which is convenient and saves money. Based on what I heard from friends the installation was a bargain. We do have a smaller yard but it was much less than what I would expect to pay. Great service at a very reasonable price. Our yard went from an eye sore to one of the nicest on the block! "Jason E‏